Introduction
When users are submitting Sales Responses, they choose from a list of selections managed by their account administrator. Users can change the order that response types are presented and also add custom response types to best match their organization's needs and goals.
How to Customize Your Account's Response Types
To customize your account's response types, navigate to Settings > Prospect Settings > Response Types.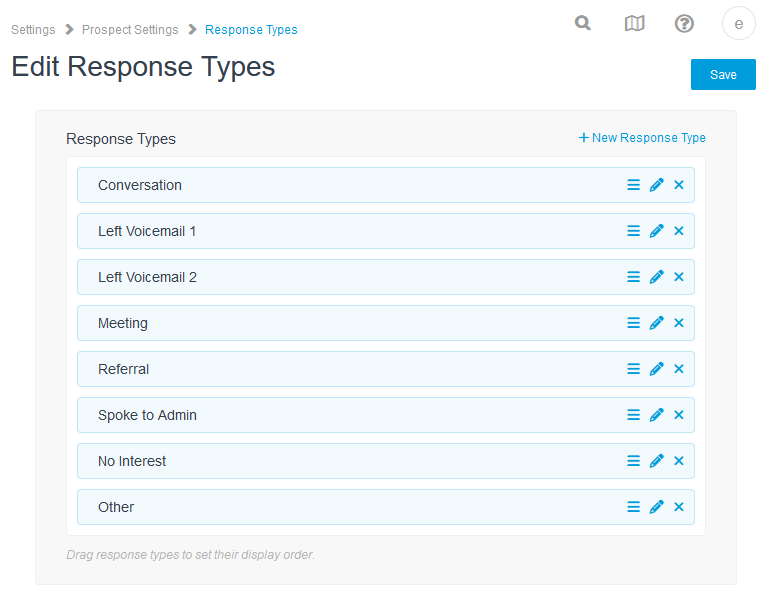 How to Add a New Response Type
To add a new response type, click + New Response Type then provide a name for your response type. Click Save when finished.
How to Edit a Response Type
If you would like to edit the name of an existing response type, click on the Edit (pencil) icon on the Response Type then provide the new name.
Click Save when finished.
How to Delete a Response Type
To delete a response type, click on the Delete (X) icon on the response type.
When prompted, confirm that you want that response type deleted deleted.
How to Change the Response Type Listing Order
In the Response Type listing, drag and drop the response types in the order that you desire. The order that you see on the screen will be updated across the application.
When you have finished ordering the response types, click Save at the top of the page to finalize your changes.